School Announcements
ISC & ICSE 2012 Results
Details
Cent percent of our students who appeared for the ISC & ICSE Board Exams passed.
The school toppers are:
ICSE 2012 Toppers
1
Soumya
97%
2
Bhagyashree Mukherjee
97%
ISC 2012 Toppers
1
Arnab Bhowmick
97%
2
Projjal Kundu
97%
Congratulations to all!
ISC / ICSE 2011 Results
Details
ISC Toppers
Pure Science
1
Shruti Gupta
97%
2
Piyush Mittal
96.50%
3
Subhodeep Bose
95.50%
Bio. Science
1
Neha Chatterjee
93%
2
Arjita Bose
92.50%
3
Ankita Mishra
91.75%
Commerce
1
Amit Agarwal
94.75%
2
Surbhit Rungta
93%
3
Manisha Agarwal
89.50%
Board Results 2010
Details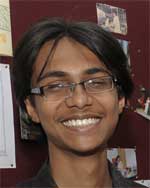 This year 132 students, consisting of 75 from Scrience stream and 57 from Commerce stream appeared for ISC. All have passed. Our topper, Rabi Shankar Guha topped the Jharkhand State. It also appears from Dainik Jagran's reportage that Monika has topped Jharkhand in the Biology category. Here it is worth mentioning that DBMS has consistently topped the city in ISC results in the last 5 years.
For ICSE, 179 students, consisting of 110 Science and 69 Commerce stream students appeared and cleared. Of this, 38 Science students achieved 90% and above, and 13 Commerce students achieved 80% and above.
Principal's letter to parents - Sept. 2010
Details
Dear Parent,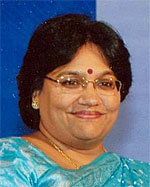 We are well into the 2nd Term of this academic session. Our students have been doing extremely well in various fields. Rabi Shanker Guha of Class XII ISC batch 2010 topped the city as well as the states of Bihar and Jharkhand with 97%. He was honoured not only by the School but also by the Anglo Indian Association and Prabhat Khabar and Hindustan newspapers. Kriti Prakashan awarded two trophies one for the school and other to Rabi Shanker Guha for securing the first position in ISC 2010 (Bihar and Jharkhand). This was presented by Mr. Gerry Arathoon, Chief Executive and Secretary of the ICSE Council at the Regional meeting of Principals of Bihar and Jharkhand on 6th of August, 2010. On 16 /8/2010 the Hindustan newspaper awarded a trophy to the school as D. B. M. S. English School was adjudged the best school of Jamshedpur in the ICSE / ISC category. This trophy was presented by Mr. H. M. Nerurkar, Managing Director, Tata Steel. The Indo Mauritius Exchange Programme organised the Duke of Edinburgh Award from 18th July to 28th July, 2010. Shreya Ghosh, an outgoing student of Std. XII and Mr. Suryajeet Singh our Games Teacher were selected to participate in an International camp held at Mauritius. This was indeed a momentous occasion for them as they interacted with participants from different countries.
ICSE & ISC Toppers of 2009
Details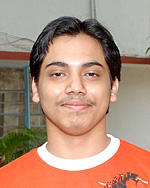 D.B.M.S. English School had 100% results in both ICSE & ISC - 2009. 124 students had appeared for ICSE and 135 Students  had appeared for ISC. There were 64 Single Pointers (Eng + Best 4 Subjects) in ICSE and 80 Single Pointers (English + Best 3 Subjects) in ISC.
Ankit Mahato topped Jharkhand State with 97.75% in ISC Science. Paramjot Singh secured 97.25% and Shrenik Jain secured 96.75% (ISC - Science) and became the second and third highest scorers in the City. Harsh Jawanpuria was the school topper in the ISC Commerce Stream with 96.25% followed by Varun Mahendru who secured 95.25%.
Subcategories

History was created in Jamshedpur in the year 1965 when D. B. M. S. started an English Medium School. As Hindi medium school was already running much to the satisfaction of everyone, D. B. M. S. was then approached by young parents who wanted English Medium Education for their children. The only existing boy's school and girl's school could not fulfill the growing needs of young parents who had come from all over India as a result of expansion of TISCO.