During the Joy of Giving Week 5 students of std.VII took part in the"Design for Change" project where they interacted with about 150 students of the Lilliput School, Sonari (school for under privileged) in the month of Sept. 2010.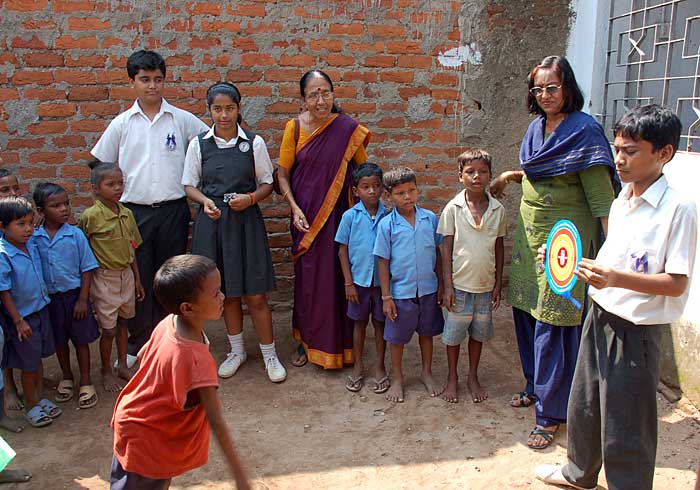 Our School Interact Club organised a blood donation camp in the month of September where around 40 staff members and parents contributed to this noble cause.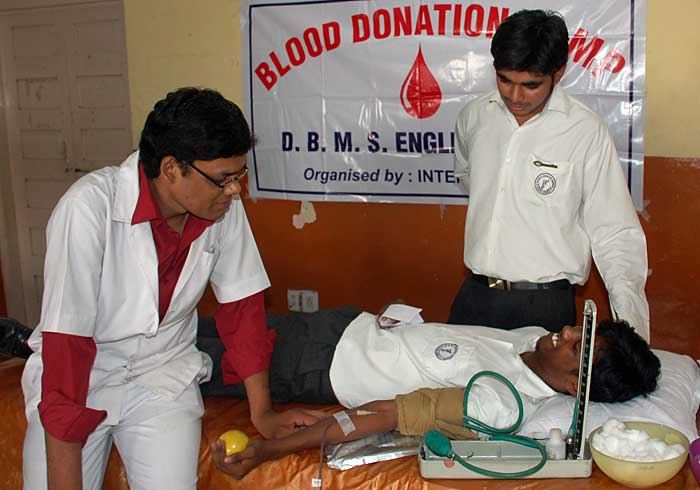 Our teachers along with the Principal and Vice-Principal attended a workshop on Suicide Prevention conducted by Dr. Harish Shetty in the month of September, 2010.
S. Darshana, an all rounder, set up a new National Record (30.16 Mtrs.) in the Javelin throw in the ICSE/ISC National Athletic Meet held in October, 2010.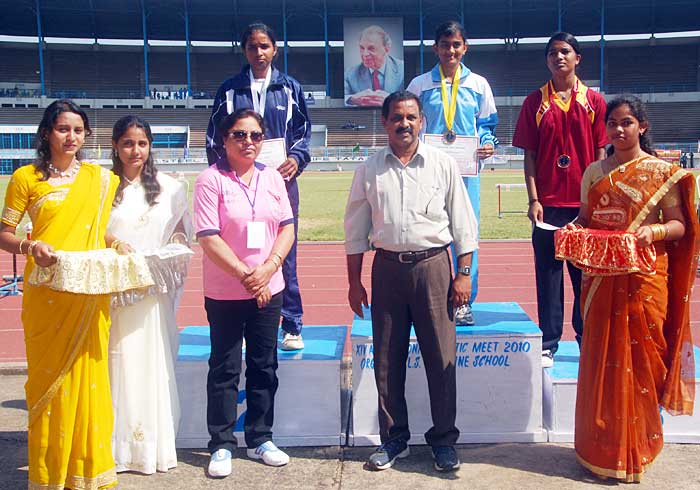 A group of seven students of D. B. M. S. English School participated in an international competition "QUANTA-2010" at City Montessori School, Lucknow in the month of November 2010 and were declared the 1st Runners-up. Around 40 National Teams and 20 International teams participated in this event. International representation from Russia, Germany, Finland, Jordan, Oman, Lebanon, Czekh Republic, Thailand, Nepal, Malaysia, Korea. National Representation from Jamshedpur, Lucknow, Delhi, Kolkata, Deharadun, Pune, Bokaro, Kota, Agra, Bhopal, Jaipur, Kanpur.
| Names of Students | Events | Position |
| --- | --- | --- |
| Priteesh Ranjan & Shruti Gupta | Software Solutions | First |
| Proneet Verma & Abhishek Shandilya | Aqua Challenge | Third |
| Ankita Maheshwari | Debate | 3rd |
| | Insight | Honourable Mention |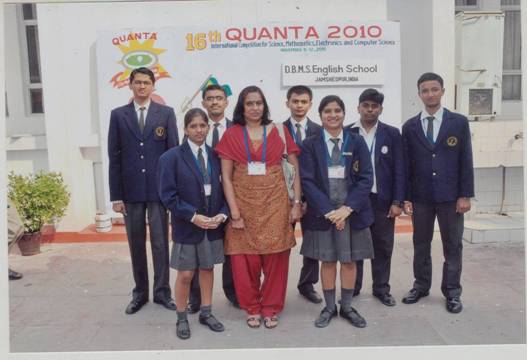 D. B. M. S. English School participated in the International School Award programme under the aegis of the British Council for the Academic Session 2009-2010. Under this programme eight projects involving students from KG to Std. XII were under taken and were done in partnership with thirteen schools from U.K., U.S.A., Ghana, Brazil etc. D. B. M. S. English School was the first school from Jharkhand to receive this prestigious International School Award from the British Council for introducing outstanding development of the international dimension in the curriculum. This is an accreditation for 3 years. The Principal, Mrs. Rajani Shekhar received the award from Mr. Mike Nithavrianakis (The British Deputy High Commissioner, Southern India) and Mr. Paul Sellers (Director, South India, British Council) at the British High Commissioner's residence at Chennai on the 21st of Nov. 2010.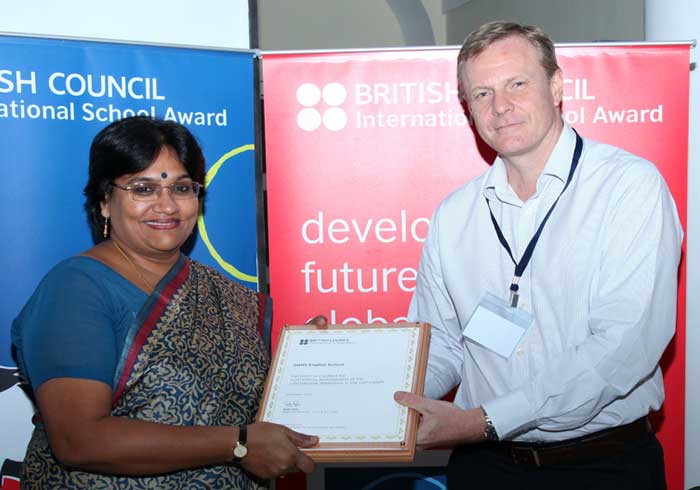 In November 2010 the Junior Boys, Junior Girls and Senior Girls of our school were the overall winners in the Inter School JOGGA Basketball tournament organised by Tata Steel.