Bulletin: June 2016
Details
Cash Award for Students
121 students from Std 7 to 12 who scored 90% and above in a particular subject in all the three terms in the previous Academic Year, were given a Cash Award of Rs 200/- per subject, in a special assembly held on 29th June 2016.
Thank You Thursday
The primary section and middle school celebrates the importance of values, and shows gratitude to their parents, teachers, friends, helpers in the school, van drivers etc, by saying thank you. 3 students and 1 teacher say thank you to a person of their choice in the morning assembly every Thursday.
Grit, Determination and Shining Medals
DBMS students have always done the school proud in the sports arena, by winning laurels in National, Zonal and Regional circuits. Here are some of our achievements:
DBMS English School Board Toppers 2016
Details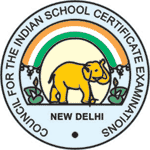 DBMS English School felicitated the successful students of the ICSE and ISC, in a grand programme held on the 15th of June 2016.
Our students once again showed a cent percent result, with all 169 (ICSE) and 128 ( ISC)sailing through their board examinations with high marks. The school's overall results include 97 single pointers in ICSE and 91 single pointers in the ISC examinations. (54 – Science) , (37 – Commerce)
Std IX to Std. XII: School Timing & Summer Vacation
Details
Dear Parents,
Please note that there will be no change in the Summer Vacation; it will be as scheduled i.e. from 8th May, 2016 to 12th June, 2016. School will re-open on 13th June, 2016. Mid-Term Tests will be conducted as per the schedule.
School timing will remain the same till further notice i.e. from 06:30 a.m. to 10:30 a.m.
Parents-Teacher meeting will be held on Saturday, 30th April, 2016 in your respective class rooms as scheduled. Parents of Roll No. No. 1 - 26 will attend the meeting from 08:00 a.m. to 09:00 a.m. and parents of Roll Nos. 27 and above will do so from 09:30 a.m. to 10:30 a.m. Attendance is compulsory for the parents (only parents).
| | |
| --- | --- |
| P. K. Sahu   | Rajani Shekhar |
| Vice-Principal  | Principal |