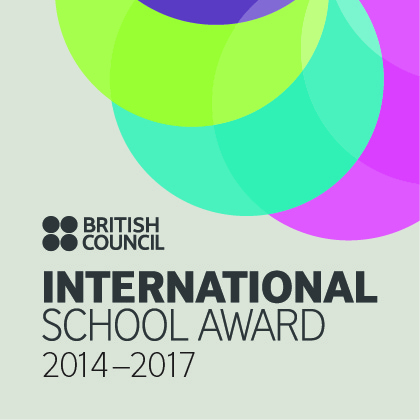 D.B.M.S. English School received the International School Award 2014-2017 on Thursday, 4th December, 2014 from Mr. Rob Lynes (Director, British Council, India) at an award ceremony; held at Hotel Kempinski Ambiance, New Delhi for the outstanding development of international learning in the curriculum. The School was the first school in the whole of Jharkhand to have received the ISA Award in the year 2010. This accreditation is for 3 years.
Another set of eight projects were once again taken up in 2013-14 while the school worked towards a re-accreditation which culminated on 4th December 2014. Action plans were drawn up for each of the projects with a lot of meticulous planning and detailing. Children right from Kindergarten to Class XII participated and it became a whole school programme. It gave an opportunity to the students to understand the culture, life style, food habits and creative arts and music of various countries across the globe. The School community on the whole learnt about unity in diversity, collaborative and a team work as well as respect for their global counter parts. There was holistic development which transcended religious, social, cultural and linguistic barriers. Projects such as "Women Empowerment" in which we partnered with U.K. and Pakistan, "Shakespeare to Tagore" in which we partnered with U.K., "Music – Food for the Soul" where we partnered with Chisolm College, Australia, "Tribal Handicrafts" where we partnered with Burundi, Africa and "Rhyme for a Reason" – where we partnered with Wales, were taken up.
This award was possible under the leadership of the Principal, Mrs. Rajani Shekhar; and due to the support of the two ISA Co-ordinators – Mrs. Srividya Narayan and Mrs. Anjali Ganeshan as well as the Acitivity Co-ordinator – Mrs. Renu Arora. The Members of the School Managing Committee always rendered their continued support.