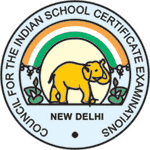 DBMS English School felicitated the successful students of the ICSE and ISC, in a grand programme held on the 15th of June 2016.
Our students once again showed a cent percent result, with all 169 (ICSE) and 128 ( ISC)sailing through their board examinations with high marks. The school's overall results include 97 single pointers in ICSE and 91 single pointers in the ISC examinations. (54 – Science) , (37 – Commerce)
Piyush Agarwal scored 98.40% making him the School, City and District topper in the ICSE. He is also this year's 2nd State topper.
Ayush Agarwal scored 98.2% to become the 2nd School, City and District topper. He became the 3rd State topper in the ICSE examination. In the list of top 10 students in ICSE 2016, in the state, 6 positions have been bagged by DBMS English School students.
The school honoured Piyush Agarwal with a Gold medallion and Ayush Agarwal with a Silver medallion, in recognition of their successful endeavor.
In the Science stream, Jagpreet Singh Dhanjal topped the school in the ISC examination with 97.25%, while Ved Vineet, Sourav Guha, Rishav Sharma, and Anmol Agarwal all scored 96.25% to clinch the second place.
In the Commerce stream, Surbhi Bajaj topped the school with 94.5%, and Varun Rana was placed second with 94%.
14 students, who scored 95% and above in the ISC examinations, received a silver medal from the school in the august presence of all the teachers and management committee members.
ISC
Appeared – 169. Passed – 169
Top ten students (Science Stream)
| | | |
| --- | --- | --- |
| Jagpreet Singh Dhanjal | 97.25 | 1st |
| Ved Vineet | 96.25 | 2nd |
| Sourav Guha | 96.25 | 2nd |
| Rishav Sharma | 96.25 | 2nd |
| Anmol Agarwal | 96.25 | 2nd |
| Keshav Agarwal | 95.75 | 3rd |
| Meghna Jha | 95 | 4th |
| Tanya | 95 | 4th |
| Vivek Raj | 94.75 | 5th |
| Shashank Mittal | 94.75 | 5th |
| Kaushal Kumar Agarwal | 94.75 | 5th |
| Avinash Kumar | 94.75 | 5th |
| Anshul Choudhary | 94.75 | 5th |
| Ujjwal Gupta | 94.5 | 6th |
| Supriya Singh | 94.25 | 7th |
| Manas Ranjan Swain | 94 | 8th |
| Manish Kumar | 94 | 8th |
| Shivam Shekhar | 94 | 8th |
| Karan Jaiswal | 93.25 | 9th |
| N. Anirudh Raju | 93 | 10th |
| Shourya Choubey | 93 | 10th |
Top ten students (Commerce Stream)
| | | |
| --- | --- | --- |
| Surbhi Bajaj | 94.5 | 1st |
| Varun Rana | 94 | 2nd |
| Akash Agarwal | 94 | 2nd |
| Akshara Alok | 94 | 2nd |
| Priyank P Vagadia | 93.75 | 3rd |
| Adwait Gaikwad | 93.25 | 4th |
| Ankita Kumari | 93 | 5th |
| Kajal Agarwal | 92.25 | 6th |
| Priyanka Kumari | 92.25 | 6th |
| Ashutosh Kumar | 92.25 | 6th |
| Shriyam Srivastava | 91.75 | 7th |
| Prakriti Agarwal | 91 | 8th |
| Nisha Agarwal | 91 | 8th |
| Karan Gandhi | 90 | 9th |
| Priya Rani | 89.75 | 10th |
ISCE :
Appeared – 128. Passed – 128
Top ten students
| | | |
| --- | --- | --- |
| Piyush Agarwal | 98.4 | 1st |
| Aayush Agarwal | 98.2 | 2nd |
| Rohan Nishant | 97.6 | 3rd |
| Omkar Sahu | 97.4 | 4th |
| Anshuman Agarwal | 97 | 5th |
| Sana Rub | 96.8 | 6th |
| Arnab Karmakar | 96.4 | 7th |
| Dibayan Patra | 96.4 | 7th |
| Debanshu Mutt | 96.4 | 7th |
| Shubhra Panigrahi | 96.2 | 8th |
| Gurpreet Kaur | 95.8 | 9th |
| Ahrar Razi | 95.6 | 10th |
| Deepika Jain | 95.6 | 10th |