ATL Innovation Challenge
NITI Aayog, Government of India, organised the Atal Tinkering Laboratories (ATL) – Innovation Challenge, the final round in the selection process for the establishment of Atal Tinkering Laboratories. The ATL Innovation Challenge was held on 5th November 2016 in six cities across the country - New Delhi, Chandigarh, Kolkata, Guwahati, Pune and Hyderabad. 595 schools were been shortlisted (from the 13,000 schools that applied) and invited to participate in the challenge.
DBMS English School won the ATL Innovation Challenge. The team comprising of the Principal Mrs Rajani Shekhar, teacher Mrs Divya Nair and 3 students made a 10 minute presentation. We are proud to announce that we are one among the 3 schools in Jharkhand which have been selected. The school will receive a grant to set up an atal tinkering laboratory where students can create innovative projects.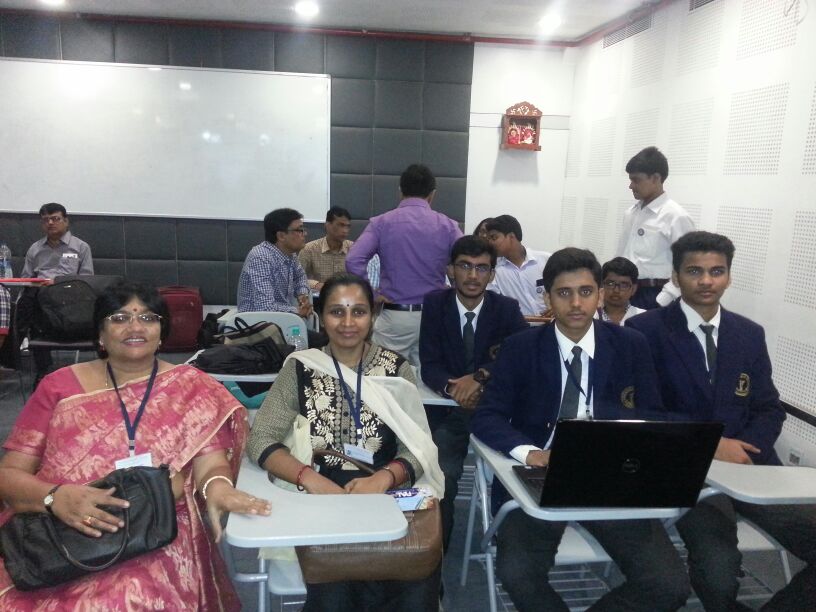 Pre-Republic Day Celebrated
The primary section celebrated the Pre-Republic Day on 25th January with patriotic songs, speeches and a national integration dance.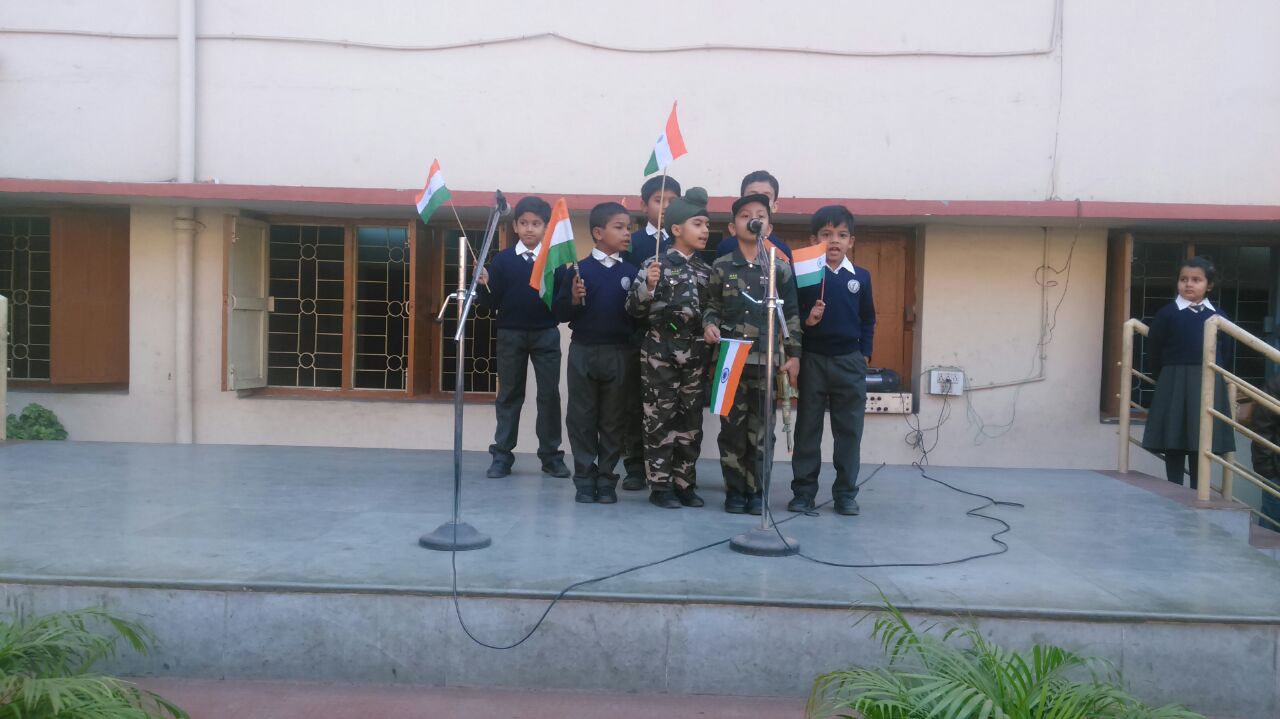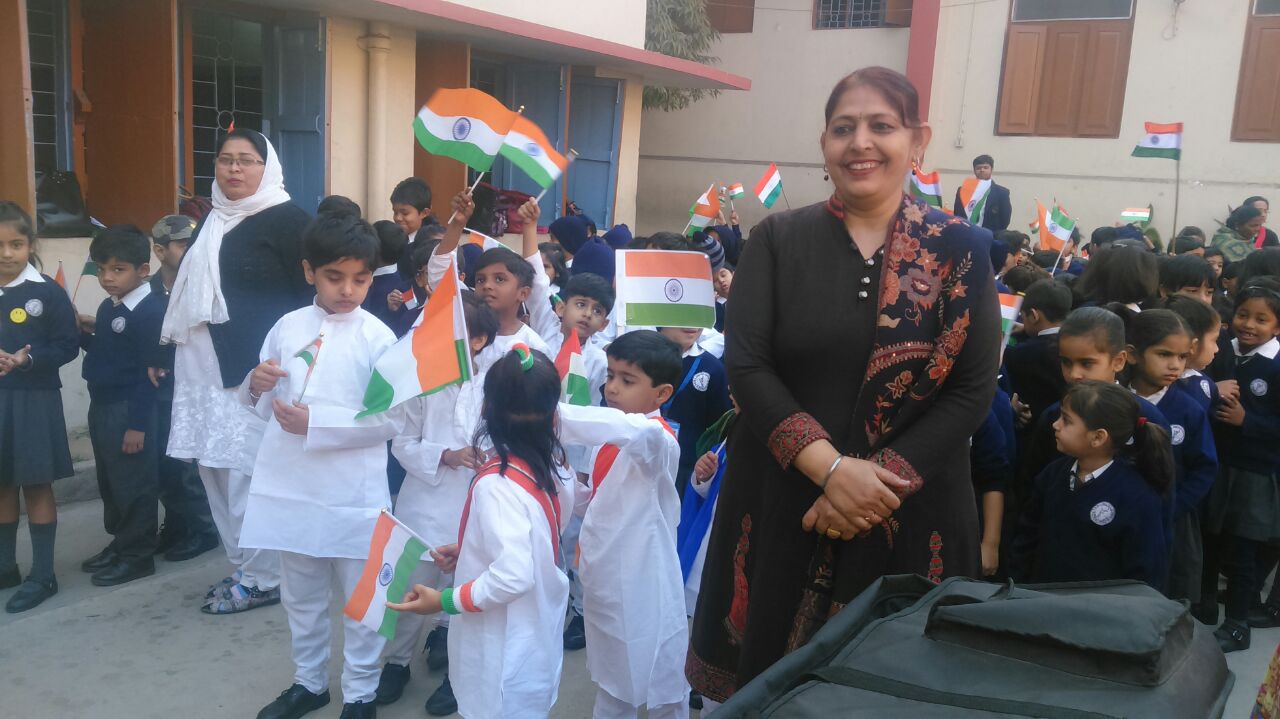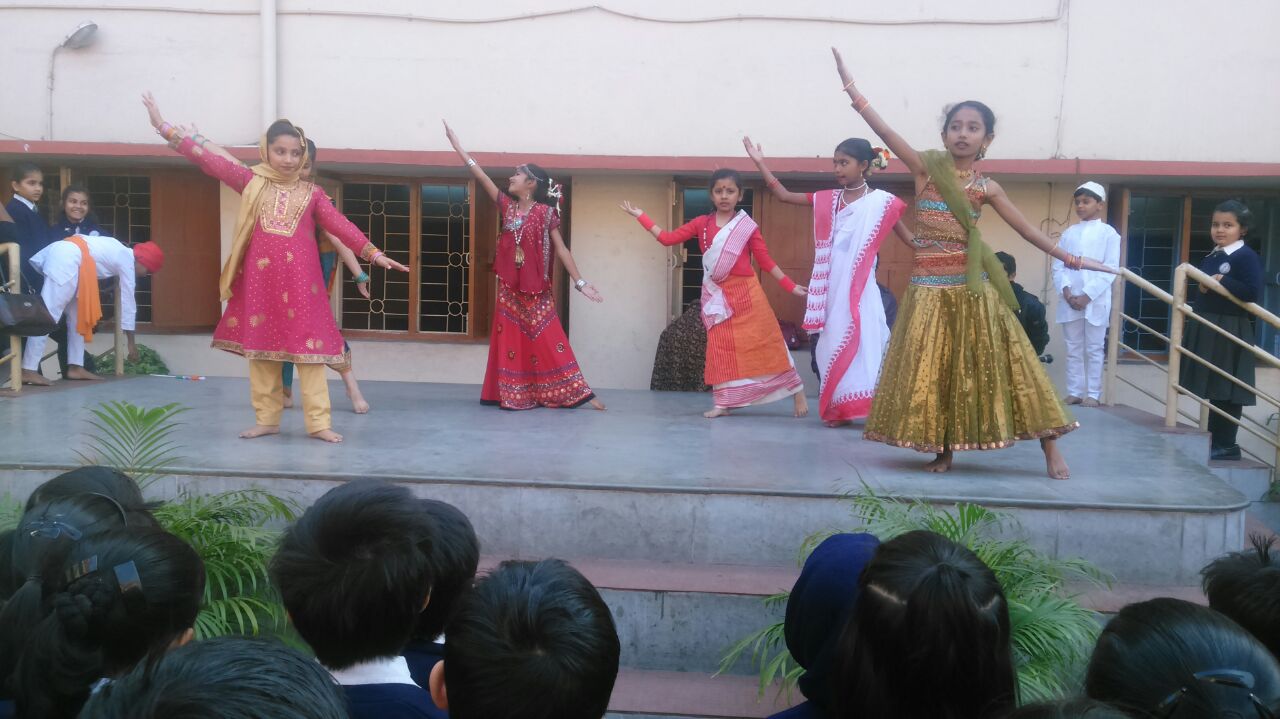 Diabetes Awareness and Screening Camp
The Interact Club of our school under the guidance of Rotary club organised a 'Diabetes Awareness and Screening Camp' on 23rd and 24th of January in the school premises.
Seuli Seal Memorial Quiz Contest:
The 26th Inter School Seuli Seal Memorial Quiz was held on 25th January 2016. The quiz master for the day was Mr Palak Kumar. Around 20 schools took part in the preliminary round and 6 teams reached the finals. This quiz is conducted every year for the students of Std V, VI and VII, in loving memory of Seuli, a student of our school whom we tragically lost on 3rd March 1989.
The quiz was witnessed by our chairperson Mrs Bhanumathi Neelakantan, joint chairpersons Mr and Mrs Chandrashekhar, our managing committee members Mrs Hema Raghavan, Mrs Meena Mohan and Mrs Padma Shiva; and our principal Mrs Rajani Shekhar and Vice principal Mr PK Sahu. Loyola High School Emerged as the winner, with the second place going to Little Flower School and the third place to Carmel Junior College.
Kiddie's Mom's Day Out – 28th January 2017
The children of the primary department made their moms feel very special by celebrating Kiddie's Mom's day out. The school organized a warm and affectionate morning, where mothers were given a platform to showcase their hidden talents. Fun filled games were organized and the mothers danced to foot tapping music. Some also donned chef's hat and prepared nutritious tiffins for their kids.
The chief guest for the day was Mrs Varsha Daga, president of TLWA.
Saraswati Puja
The children of the Middle School celebrated Saraswati Puja at the morning assembly with bhajans and prayers.